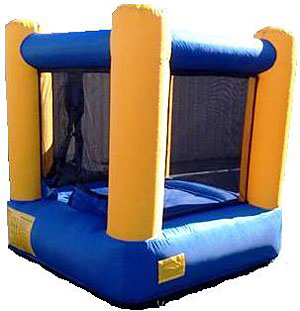 Contact | Reserve
Why Rent from Us?

8 Hour Price: $75.00 - $125.00
Prices vary by rental location. Call us for a specific quote.
Size: 6'x6'
Weight:
This item is intended to hold up to 80 lbs. This would be an excellent item for one to two toddlers 0-3 year of age.
Price determined by: Location, Size of Event, & Insurance Need
Gas Blowers/Generators: Flat Fee $65.00
Technicians and Attendants available for $20 per hour.
E-mail us with questions at rentals@bouncinbin.com.
Call:
Toll Free: 888-858-9258
Reno: 775-322-7776